Discover new tools for your wellness toolbox
K-Power® is a series of enjoyable, hands-on health & wellness workshops for professional development, self-care and community education. Learn valuable skills and techniques you can use quickly, easily and safely to improve mental wellbeing, physical wellness and function in yourself and others, bringing the body back into balance.
Attend a K-Power® Workshop
We have Instructors all over the world teaching K-Power® workshops. Find an instructor near you and contact them to find out what workshops are available soon.
Become a K-Power® Instructor
It's easy to become a K-Power® Instructor, you just need a passion for the content and the heart of a teacher to empower others.
Already a K-Power® Instructor?
Create an account here on our new website for easier access to workshop manuals and free resources.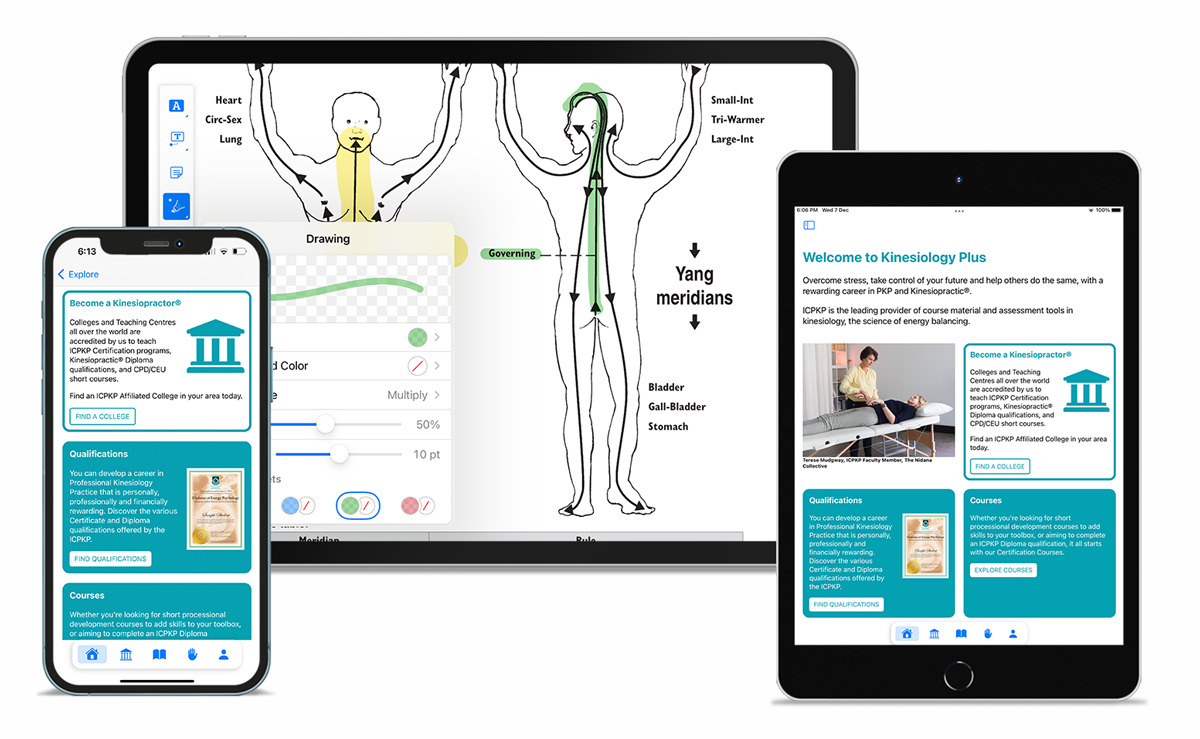 ---
Introducing Kinesiology Plus for iOS and Android
Kinesiology Plus builds on the success of the original Kinesiology app from ICPKP and is now available on both iOS and Android. We've added advanced annotation tools so you can make notes and draw all over your class notes and activities journals.
You can enroll directly with an ICPKP Affiliated College through the app and get progressive access to our most powerful practitioner tool, the Active Fingermode Database. Get the power of PKP in your pocket - download the app for FREE today.
FEATURED WORKSHOP:
Your DNA is Not Your Destiny
Prerequisites: None
Duration: 1 Day
Epigenetic Healing Cycles - Turning Victims into Victors
The new epigenetic science reveals that your perceptions control your biology. This places you in the driver's seat, because if you can change your perceptions, you can shape and direct your own genetic expression.
---