Britanny Croteau (Campbell)
Cert: Aromatherapist, Reflexologist, Bach Flower Practitioner, Natural Skincare Formulator, Lymphatic & Detox Specialist, EFT Practitioner. And Cert. K-Power Instructor for: Your DNA is not your Destiny - Epigenetic Healing Cycles.
---
Email:
destressanddetox@gmail.com
Website:
www.DestressAndDetox.com
---
I have focused my studies over the past 15 years in the Wellness profession at helping individuals to De-stress and Detox; their physical, mental and emotional parts of the person. Working with all natural remedies such as; Essential Oils, Bach Flower Essences, and a variety of healing methods such as Lymphatic massage, Reflexology, EFT, etc. I have seen amazing results in my clients. Now incorporating K-power classes to help individuals help themselves. I'm very excited to teach these tools to ones to be able to take control of their own health and wellness. To have the power of your own health in your hands, and the knowledge of how to do so, is priceless!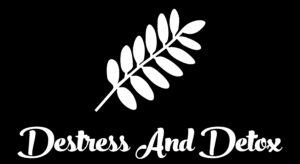 ---
---
Location: 4342 Luxor Creek Road, Edgewater, BC, Canada