Martha Langdon Henslee (Marty)
BA, MA, LMT, Instructor: Your DNA Is Not Your Destiny
---
Email:
mlhens@sbcglobal.net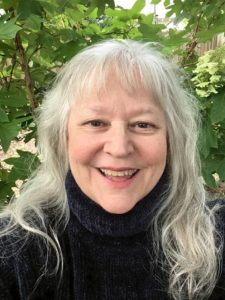 ---
I have always wanted to help others.  When I began Massage Therapy training in 1983, all my cells said, "YES".  I knew I was on the right path!   I have thirty seven years of experience.  Fifteen of those years were spent as a full time Cox Hospital  employee where I did massage therapy for patients that doctors referred to me.
When I discovered the course, Your DNA Is Not Your Destiny,
I had another cellular  " YES" experience!
In the class, I learned how to muscle test myself and how to do self balances.  I celebrate that I now include myself in that circle of love and care that I gave to others.  Self balances have transformed my life!
How?  I claim the empowerment that comes from changing things that I assumed were "written in stone".  I challenge myself to use these techniques every day.
I was born to share this work!  I have seen clients experience amazing results during individual sessions.
My passion is to share this hope-giving knowledge of self balancing with you.
I offer individual sessions and group classes.
---
Location: Springfield, Missouri, United States of America