Vanessa Searle
Diploma of Professional Kinesiology Practice/ Hypnotherapist/ Certified BWRT® Practitioner/ Body Code Practitioner/ Mental Health & Well Being Coach
---
Work Phone:
+61411331884
Email:
soukya.au@gmail.com
Website:
www.soukya.com.au
---
My mission is to help people who are stressed, anxious, or depressed and who struggle with poor digestion and health issues.
My goal and passion are to help my clients create a solution to their problem and to help them transform their lives by restoring their health, and regaining their happiness and confidence in themselves.
I believe that in order to truly heal at the core, we first must take full responsibility for our selves, our thoughts, and our unconscious beliefs.
Learning how to do this creates freedom and a sense of power.
Kinesiology is one of the most liberating modalities in health care, ever to have evolved and I feel honoured that I am teaching it, through K-Power, to as many people as possible. I believe this is the first step in releasing the limiting belief that our health is in the hands of others.
My younger years were spent in and out of hospitals. I grew up with a sister who is disabled and a dad who had a brain haemorrhage when I was 13yrs old. He died the night before my 17th birthday and the journey this took me on was huge. My own health suffered during these years and all through my 20's and 30's I struggled with digestive issues, physical injuries, pain, sinus and allergies and emotional turmoil.
When I finally found Kinesiology I was struggling with a lot, including having a blended family. Finding kinesiology saved my life and I started to heal, at the core. I fell in love and haven't looked back. I have gone on further to study Hypnotherapy, BWRT®, The Body Code and Health Coaching and incorporate all of these inside my programs to get the best results for my clients.
I was so thankful and so grateful to then find out that I could teach K-Power so that everyday people can balance themselves, just like I do when I need to. Kinesiology is, like many of my clients think, magic.
Blessings
Vanessa Searle
---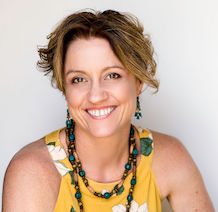 ---
Location: Ferny Hills QLD, Australia