Your DNA is not your Destiny Online
Time & Date: 9:00 am – 4:00 pm, 27 February 2021
Location: Online via Zoom
---
Your DNA is not your destiny
(An Internationally Certified 1-Day Interactive K-Power® Workshop)
*Date: Sat 27 February 2021
*Time: 09h00-16h00
*Online via Zoom (Laptop essential!)
*Cost: R1800/$118.98
(includes online manual valued at $18.99/+-R287.50)
Payment plan available
Epigenetics is the study of changes in gene activity that do not involve alterations to the genetic code but still get passed down to at least one successive generation.
New epigenetic science reveals that your perceptions control your biology, and this places you in the driver's seat, because if you can change your perceptions, you can shape and direct your own genetic readout.
In this workshop, you will learn how to use five different healing cycles, each with its own special features:
1) Resilience Cycle – stress tolerance points
2) Vesuvius Cycle – tension release valves
3) Self-soothing Cycle – soothing and calming reflexes
4) Lymphatic Flush Cycle- pain release and energy boost
5) Chi Meridian Cycle – meridian tracing
What else is covered:
*How to help reduce mental and emotional suffering related to universal fears, 8 major job stressors and 25 common relationship issues
*The basics of epigenetics- how we are not destined to our genetic programming and that we have control of our own lives
*The power of the general circulation of energy
*To clear subconscious murmurs of past traumas
*Learn accurate self-body testing
Receive an International Certificate of Attendance (no previous experience necessary). With this certificate, you'll be able to perform these techniques on yourself, your friends and family. The knowledge and techniques you will learn will remain with you life-long and can be used with any issues you may be experiencing- physical, emotional and mental.
Contact to Book Your Spot:
whatsapp/phone: 0761801480
email: selfconnectionswithkay@gmail.com
This workshop is written and produced by Dr Bruce A.J. Dewe MD NZRK and Joan Dewe MA NZRK, and presented by Kay Koekemoer
---
Contact the Event Coordinator to book
---
---
Parent Workshop: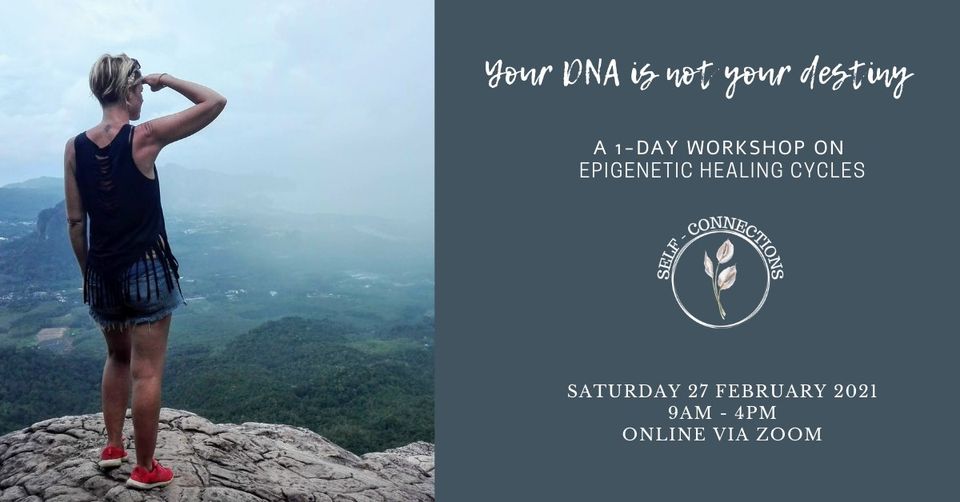 Location: